Update 6/4/2020: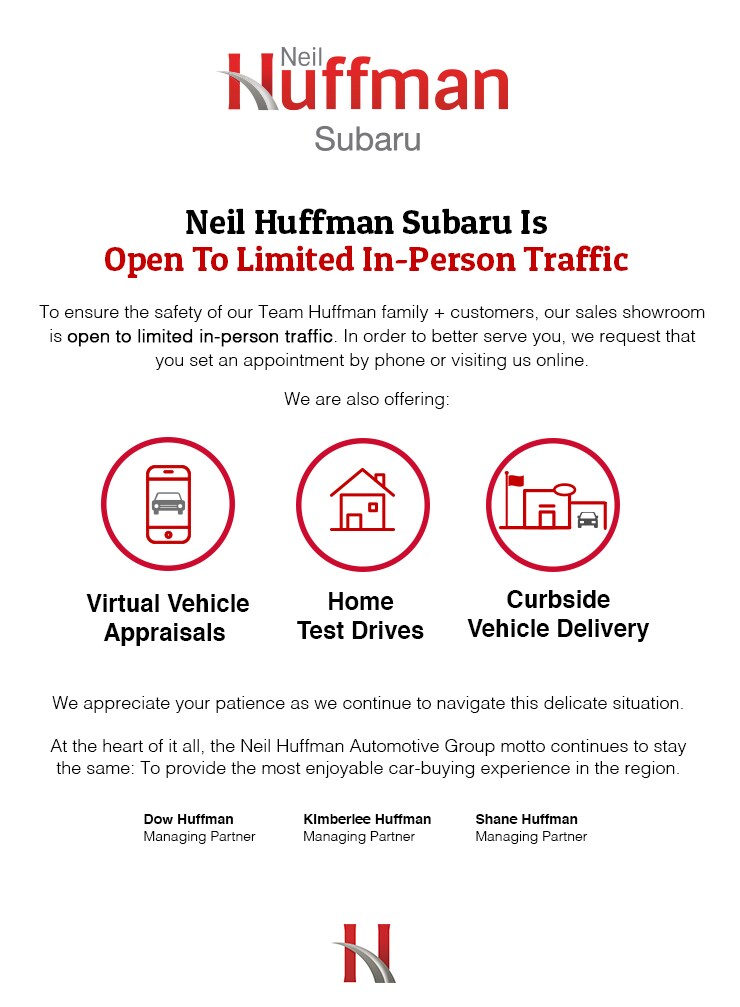 Update 5/1/2020:
Our Sales Department hours have changed.
We are open:
10:00am - 7:00pm Monday - Friday
10:00am - 6:00pm Saturday
Closed Sunday
Our Service Department hours remain the same.
We are open:
Monday - Friday, 8:00am - 5:00pm
Closed Saturday and Sunday
Update 4/10/2020: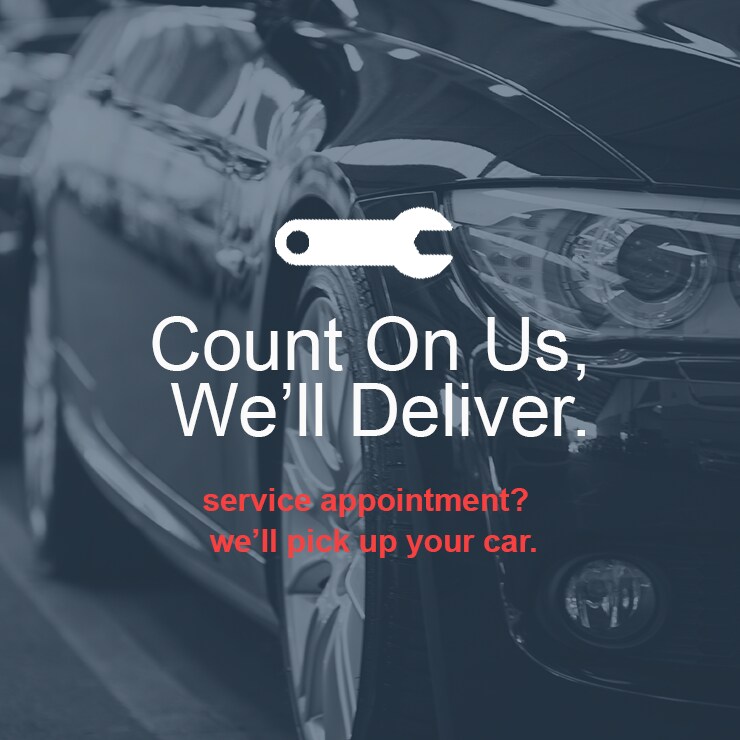 Update 3/31/2020:
Effective 3/31, our Service & Parts Department hours are:
Monday - Friday, 8:00am - 5:00pm
Closed Saturday
Closed Sunday
Update 3/30/2020: 
Neil Huffman Subaru is Open
To ensure the safety of our Team Huffman family + customers, our sales showrooms are closed to in-person visitors. However, our team is standing by remotely for consumers who at this critical time require new or replacement vehicles or must return a leased vehicle. We can be reached at (502) 448-6666. 
We are currently offering:

We appreciate your patience as we navigate this delicate situation. 
At the heart of it all, the Neil Huffman Automotive Group motto continues to stay the same: To provide the most enjoyable car-buying experience in the region.
Update 3/25/2020:
Dealership sales department representatives are available online or by phone from 10:00am - 5:00pm.
Update 3/24/2020:
Our dealership sales showroom is closed to in-person traffic.
Please contact us by phone at (502) 448-6666 or
online here.
Update 3/20/2020:
At the Neil Huffman Auto Group, we're here for you.
+ If you have a service appointment, we will pick up and drop off your car.
+ Please call us to confirm availability.
+ You can pay by phone.
+ We will keep you updated via email or text, including videos of recommended work.
+ Our dealerships have been sanitized and we are taking precautions to keep you & our employees safe.
Please schedule your service by phone or online.