Community Spotlight: The Subway Fresh Fit Hike, Bike & Paddle
At Neil Huffman Subaru, we love our community! One community event we support is The Subway Fresh Fit Hike, Bike & Paddle. This event happens twice a year – on Memorial Day and Labor Day. The goal? To get people outside and promote exercise, health and fitness.
On Memorial Day 2019, thousands of people came to Waterfront Park in Louisville, KY, to enjoy the fun! During the event people were able to see demonstrations of Yoga, Tai Chi and even Zumba. There were also more than 50 vendor booths and giveaways.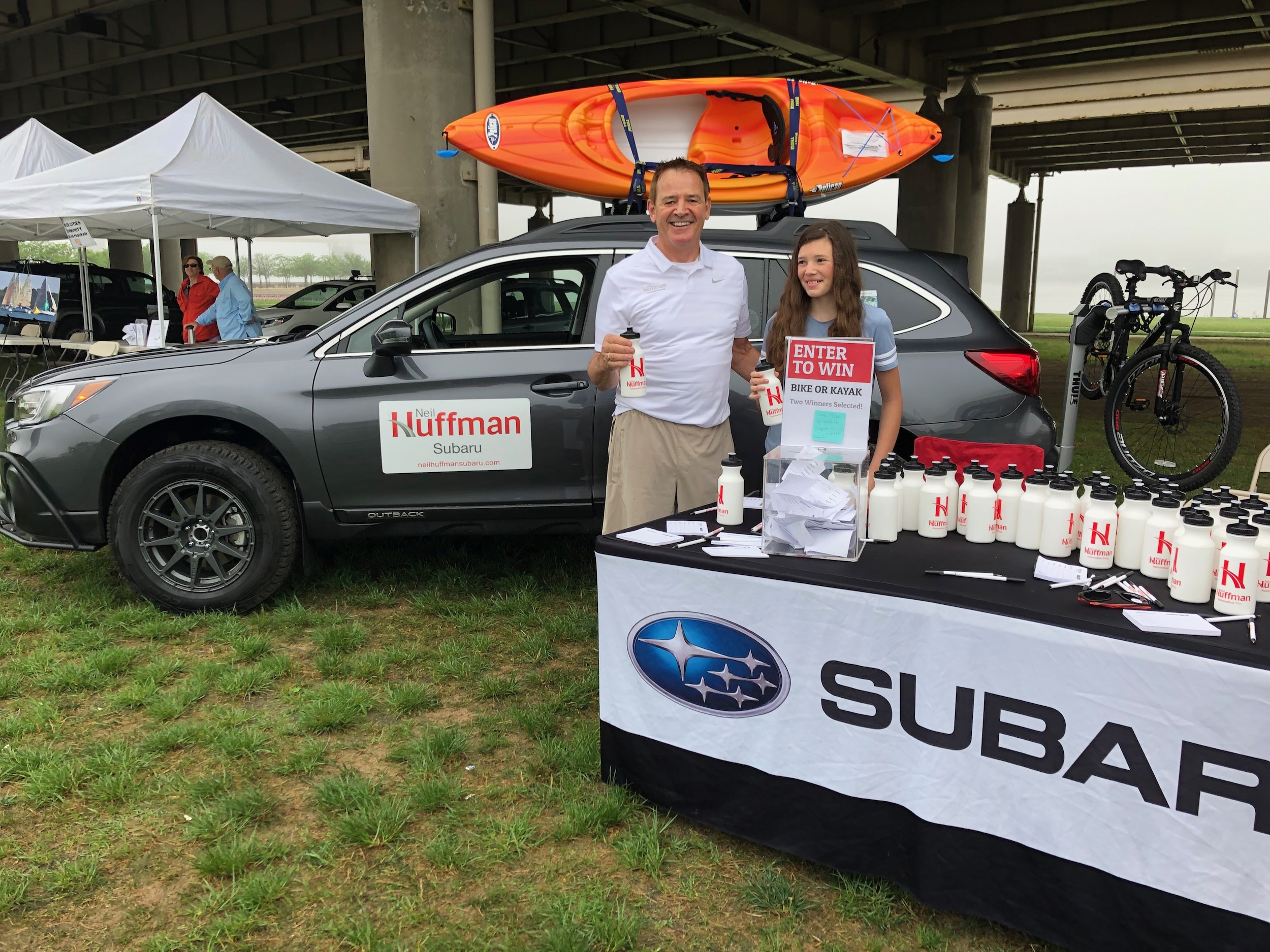 Mayor Greg Fischer welcomed everyone to the event the morning of May 27, 2019. According to the Mayor, "Becoming a healthier city is one of our main goals, and these events help demonstrate that fitness can be fun for the whole family."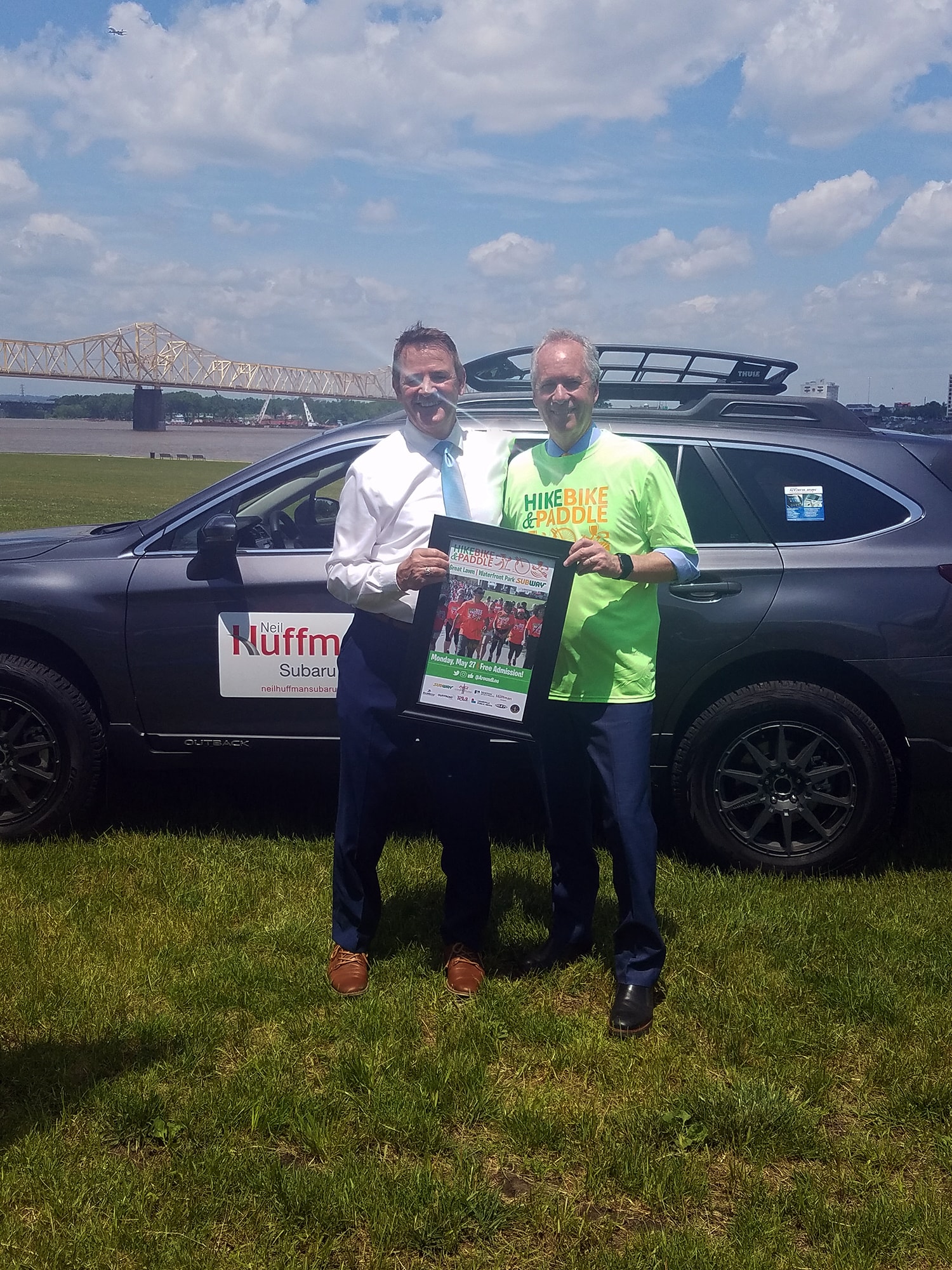 But the real fun started when people either took part in the 5k hike/walk, 12.5-mile bike ride or the paddle on the Ohio River. Nobody had to worry about keeping up, because this event is not a competitive race. Open to everybody no matter their level of athleticism, this event encourages everyone to get out and enjoy the activities and getting together as a community.
Those up for the bike ride, took the scenic 13-mile bike ride traveling west from Waterfront Park, to Shawnee Park and back to the Great Lawn. The riders were able to stop at the water bottle refill stations when they were parched. And if anyone had problems with their bikes, there were "Bike Doctors" on hand before the ride and along the route to help with equipment issues.
The Louisville Metro Police provided help at the intersections to make it safe for all the riders, and the Louisville Metro EMS bicycle team patrolled the route as well. The Brain Injury Association even gave away 500 free helmets to riders!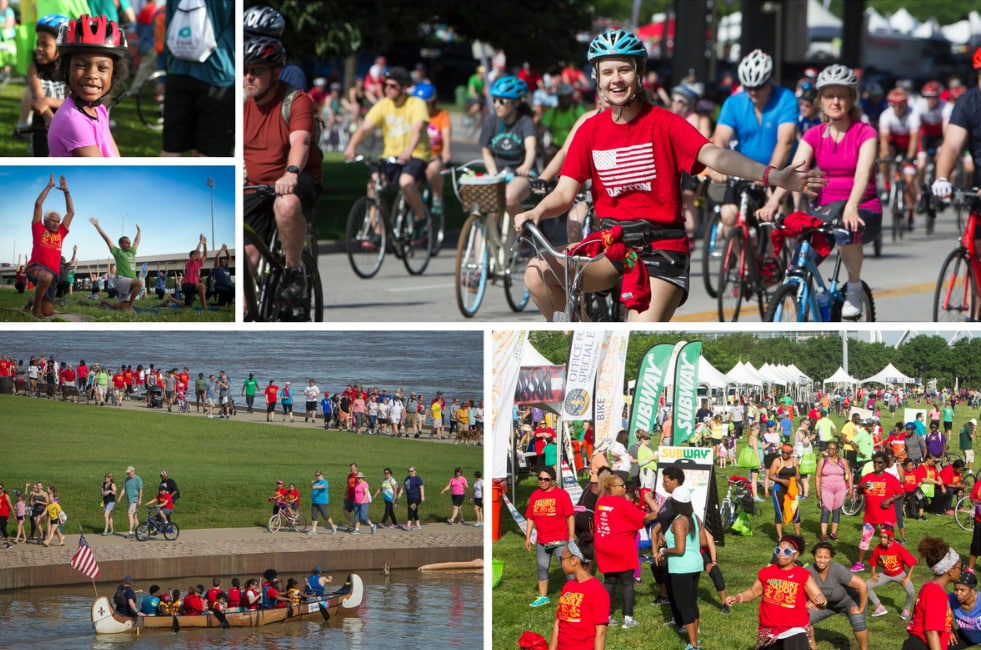 Those who decided to paddle their way to fun entered the water from the University of Louisville Rowing Center Boat Ramp and paddled toward Harbor Lawn. For if people didn't have canoes or kayaks of their own, they were able to rent kayaks on site or online ahead of time. And for those that weren't pros at launching their watercrafts, there were volunteers on hand to help them launch their canoes and kayaks. There were event safe paddling instructions and demonstrations beforehand!
Neil Huffman Subaru loves being a part of the Louisville community, "Neil Huffman Subaru is proud to again be a partner with Mayor Greg Fischer and the Office of Special Events for the Memorial Day edition of the Hike, Bike and Paddle," said Dow Huffman, Managing Partner, Neil Huffman Auto Group. "Throughout the Neil Huffman Auto Group's 50-year history, community involvement has been one of our core values and we salute this signature healthy city initiative and applaud the thousands of members of our community who participate each year."
Being a part of the Louisville community is one of the things we love! And if you want to fall in love with a Subaru, come in and visit Neil Huffman Subaru today.